Our Danny Boy Collection online store brings you a unique range of high quality Irish merchandise all branded with the officially registered and internationally recognised Danny Boy Trademark.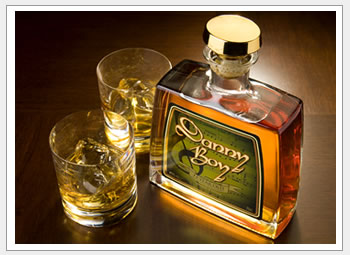 Now Available: Danny Boy 15 Year Old Irish Malt Whiskey!
Strictly limited to 2,500 bottles
Just like the famous and much loved melody, Danny Boy 15 Year Old Irish Malt Whiskey consists of a rare whiskey carefully selected from stock set aside for its outstanding character.
This magnificent Irish Malt Whiskey is a minimum of 15 years old and is matured in the finest American White oak casks, adding a fresh sweet flavour to the whiskey.
Steeped in history and local legend it has a silky smooth, yet rugged rich character evocative of the Irish landscape and its people.